Products
VVStandard
VVStandard is VVAudio's new line of commercial, ambisonic plugins. The package will include all the basics needed for ambisonic surround production: microphone encode, pan, rotate and decode.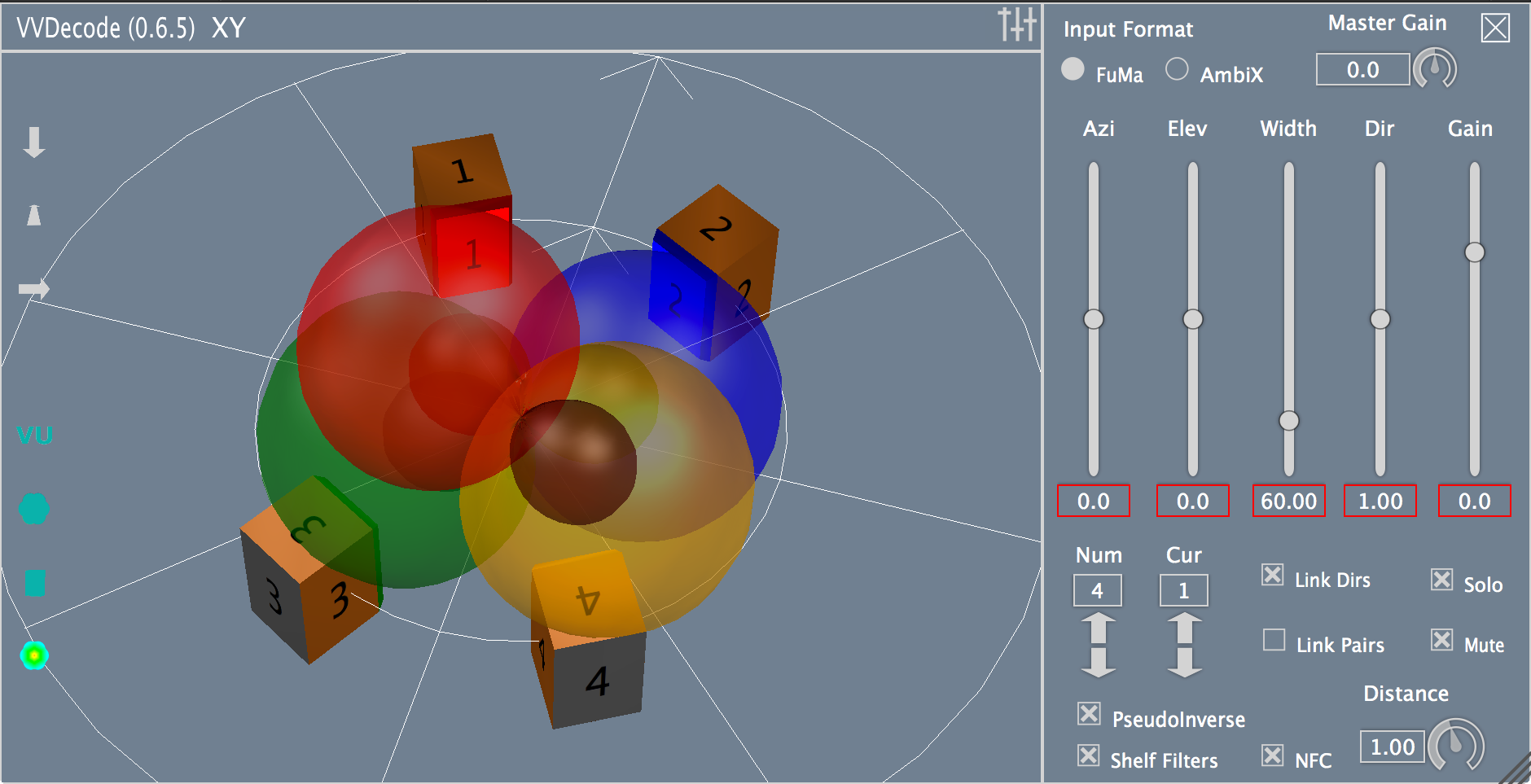 VVDecode
converts
B-Format
into
speaker feeds
. Formats include stereo (XY, Blumlein, etc.), 5.1, hexagon and cube. Coming Soon.
Free
The following software is freely available for download on this site. But free can mean different things, even among these three apps. Please read the license agreements carefully. See
Downloads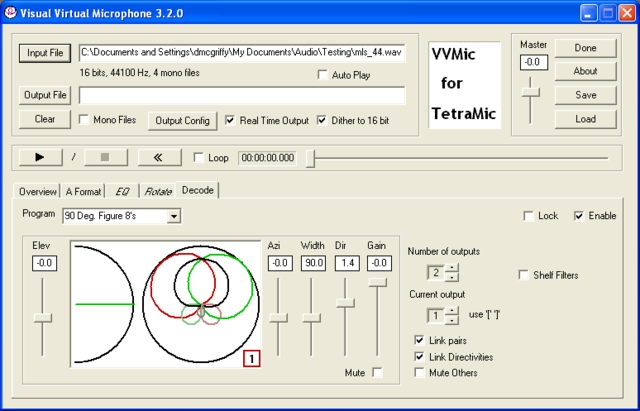 VVMic is a Windows application for processing TetraMic and other ambisonic recordings.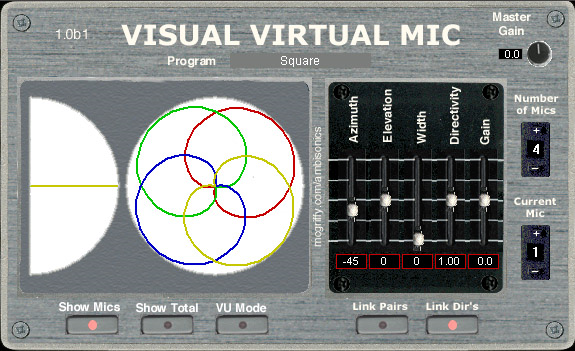 Ambisonic decoder as a VST plugin

A-Format to B-Format encoder for the Core Sound TetraMic as a VST plugin