VVMicVST
VVMicVST is a VST plugin that implements an ambisonic decoder. It takes B-Format files as input and can produce speaker feeds for stereo, 5.1 or many other speaker configurations. It supports up to 8 outputs.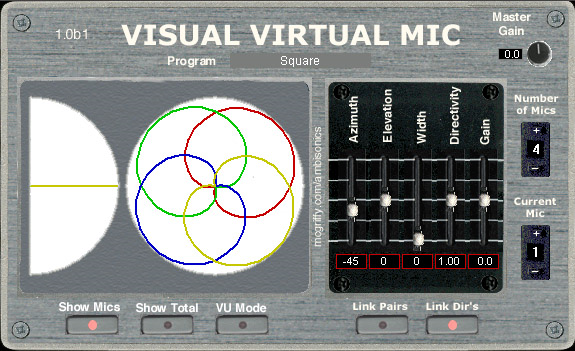 Specs
4-In/8-Out
B-Format to Speaker Feeds
1st Order Linear Decoder (no shelf filters or NFC)
32-bit VST
Windows and OSX
Presets
XY
5.1
LCRS
Square
Hexagon
Octagon
Cube
User Defined
VVMicVST is freely available, see: Downloads
VVMicVST is free, open source software. See the Source Forge project.